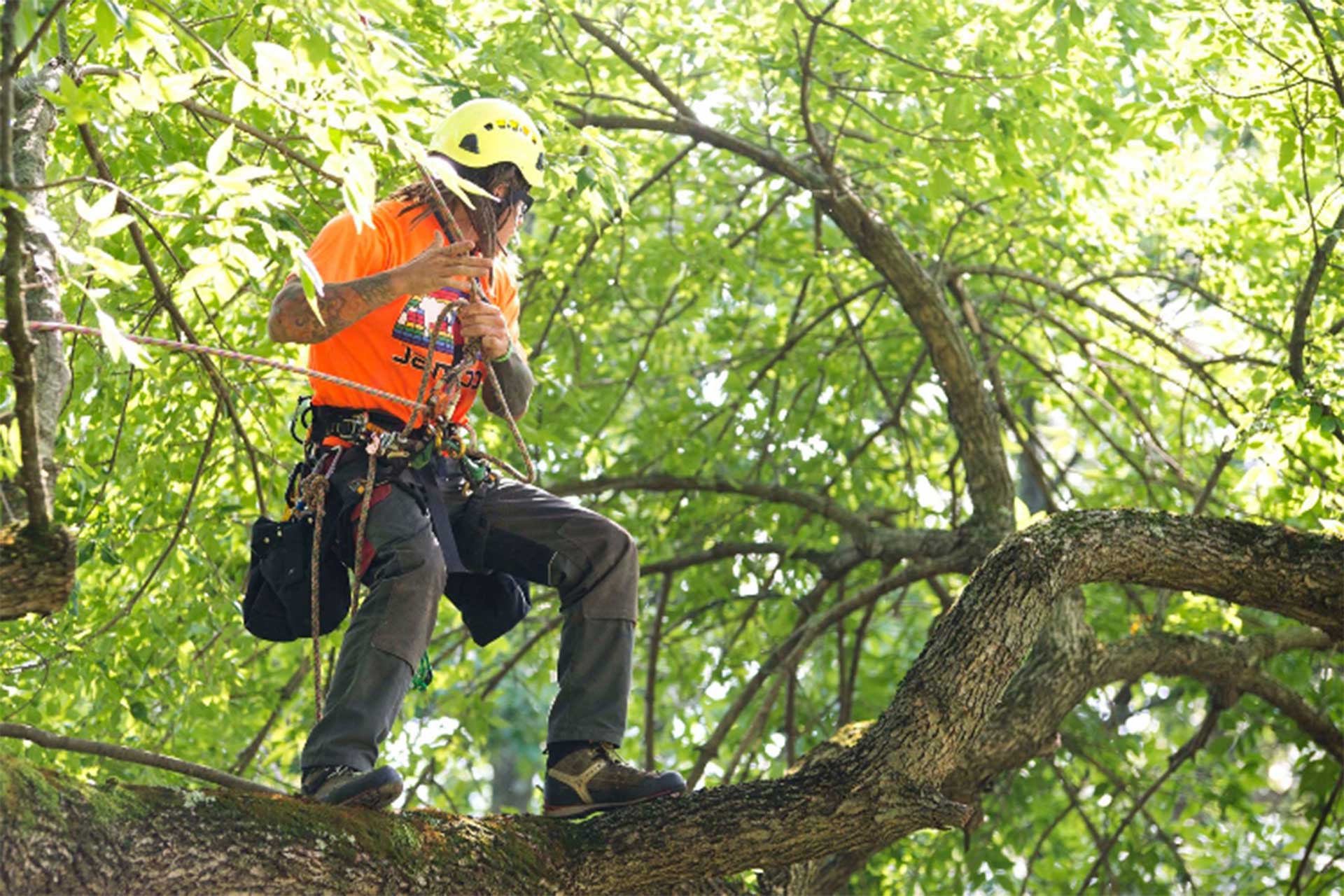 The world record for a 55-foot tree climb? 13 seconds.
Ryan Torcicollo can do it in 15. Not too shabby.
This Utah-based ISA Certified Arborist routinely climbs trees for a living and puts his climbing chops to the test as he speeds through international competitions. Read on to learn about Ryan and the Big-Boy Tree Climbing competition in American Fork, Utah.
AMERICAN FORK – Arborists are going out on a limb in American Fork for the Big-Boy Tree Climbing competition.
Ryan Torcicollo climbs 55 feet up a tree in 15 seconds. He's considered the quickest and the favorite at this year's event.
"The world record on that is 13 seconds," said Matt Erkelens, Head Technician.
"I always like to speed climb. I usually do pretty well, I'm pretty quick," Torcicollo said.
The arborist is one of 33 competitors from Utah taking part in five tree-climbing challenges.
"We have the speed climb: The fastest person to climb up a tree hits the bell and wins," Erkelens said.
They're also tested on day-to-day skills, and aerial rescues.
"A lot of local companies and tree guys get together to do a little competition each year," Erkelens said. "It's a way we can kind of get out and chit-chat with our friends."
It is billed as a friendly competition.
"It's not super cut-throat. Everyone is just out having a good time," Torcicollo said.
But some professional climbers take their craft seriously, and aim for national recognition.
"Guys can get crazy, they can get super technical," Torcicollo said.
The competition wraps up Saturday. Winners go on to compete in a national event. If they do well there, they'll see how they stack up against international competitors from Germany, Australia and New Zealand.
https://fox13now.com/2016/06/03/arborists-test-their-skills-at-tree-climbing-competition/